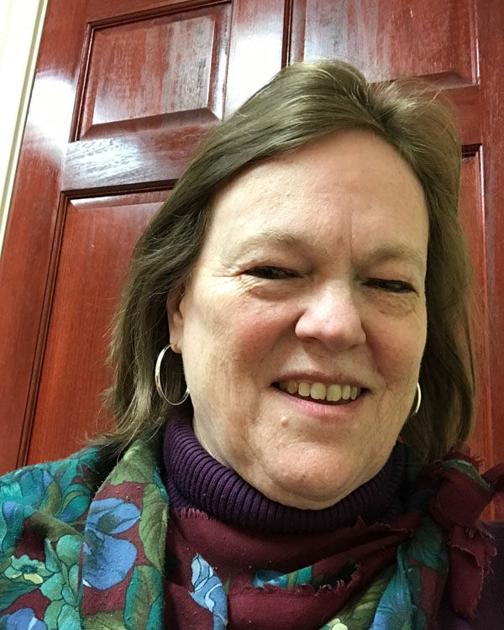 A late class reunion | Columns
According to the Centers for Disease Control, we no longer have to wear a mask all the time. It appears that we are now in a position to follow through on plans that have been on hold for too long. Plans for the East Rome High School '70s decade reunion, for example.
Several of us gathered at Schroder one afternoon and started talking about class reunions. Every time there is a class reunion, it seems, the same people schedule it and the same people attend. This group made the dishonest decision that the next class reunion would be a 1970s decade reunion. 1970-1979 classes would be invited.
The 1970s decade reunion planning committee consisted of two class captains from each class. Class captains were the "motors and shakers" of their class. They all know how to get things done, especially when choosing a location. The committee unanimously agreed that the historic East Rome Junior High School building, which once housed Rome Girls High, would be perfect for this meeting and so we booked it.
Fund the meeting
We asked some classmates to donate $ 10 to help us get started. While aware of online ways to collect donations, we asked everyone to write a check and mail it to the treasurer. Checks were pouring in. Within a month, we had enough money to reserve and pay for the venue, the disc jockey, the bartender and the rental of the picnic pavilion.
To reduce costs, we decided not to hold the meeting. We planned to have hearty appetizers and asked everyone to have dinner on the Saturday night before the reunion. Tickets for the meeting cost $ 40 per person. The money will be used to pay for food and drink, because everything else is fully paid for.
COVID-19 has ruined our plans …
Originally scheduled for May 2, 2020, the 1970s decade reunion had to be postponed due to COVID-19. Although disappointed, everyone was in favor of the decision to postpone the meeting to May 1, 2021. After that, we had to postpone the meeting again.
Current plans are to have the meeting on Saturday October 2nd. We are making all of the plans mentioned here and looking forward to a fun weekend.
The reunion takes place
East Rome High School's long-awaited '70s decade reunion will take place October 1-2. Weekend activities begin with a picnic at Heritage Park on Friday evening, October 1, at 6 p.m. On Friday evening, a "girls night" at 6 pm at the Mellow Mushroom in downtown Rome. On Saturday morning, October 2, Reverend Carey Ingram will lead us to a service of remembrance. "We Will Remember You", a gladiatorial memorial service, will be held at 10:30 am at Lovejoy Baptist Church.
The highlight of the weekend is the '70s decade reunion on Saturday, October 2 from 7 p.m. to 11 p.m. at the Old Lyceum in East Rome. Dress is casual and there will be a DJ, photographer, open bar (beer and wine only) and aperitifs.
Good memories persist
If you went to East Rome High School, you will no doubt remember these words from our alma mater. The sentence reads: "… over the years, good memories persist, to remember those happy days." This is exactly what we will be doing all weekend during these activities.
We will remember those happy days by listening to some great music from the 70s, laughing and chatting with our friends as well as former teachers. Professors like Miss Frances Raines, who taught us math in college. She plans to attend the meeting. She told me that she "just can't wait to see everyone!"
People come to our reunions from Florida, Tennessee, Virginia, North Carolina, Texas, California and Wyoming. Can't wait to see all my friends at the reunion.
I've already created my Spotify playlist for the Friday night picnic.
These reunion activities are going to be so much fun. The committee, along with all of our classmates, strongly believe that the East Rome High School '70s decade reunion will be worth the wait. Please email me if you want more information.
Native Roman Pam Walker is a freelance writer and author of two books. "Write Now", his latest book, is a compilation of his columns previously published in the Rome News-Tribune. Readers can email him at [email protected]